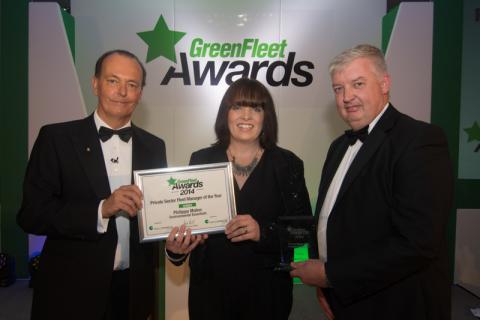 sponsored by RecoAuto - The award recognising an individual currently working as a fleet manager in a private sector company that has demonstrated a commitment to making carbon reduction a priority in their day to day duties, and has promoted green fleet practices to other parts of their organisation.
Winner Philippa Maher, Environmental Essentials HR Manager
Philippa combines her fleet manager's role with being the company's HR Manager as well. This year has seen the company's fleet double in size, with the introduction of new hybrids, while average CO2 levels have fallen from 142g/km to just 108g/km. What's more, she has also overseen the adoption of driver training, telematics and fuel cards.