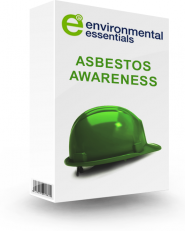 It is a legal requirement for all workers who are liable to disturb asbestos during their normal work should be trained so that they can recognise asbestos containing materials and know what to do if they come across them. The main groups of people include:
    general maintenance staff;
    electricians;
    plumbers;
    gas fitters;
    painters and decorators;
    joiners;
    plasterers;
    demolition workers;
    construction workers;
    roofers;
    heating and ventilation engineers;
    telecommunications engineers;
    fire and burglar alarm installers;
    computer installers;
    architects, building surveyors and other such professionals;
    shop fitters.
You will need awareness training so you know how to avoid the risks and how to protect yourself. Asbestos awareness training should include the following topics:
    The properties of asbestos and its effects on health, including the increased risk of developing lung cancer for asbestos workers who smoke
    The types, uses and likely occurrence of asbestos and asbestos materials in buildings and plant
    The general procedures to deal with an emergency, e.g. an uncontrolled release of asbestos dust into the workplace
    How to avoid the risk of exposure to asbestos.
Refresher training should not be a repeat of the initial training. It should be given at least once a year and be appropriate to the workers' familiarity with the work. Therefore, depending on the individual training need it could be a structured update training session or a short toolbox talk refreshing experienced workers of the main principles/ expectations. The training should be tailored to meet the training needs:
    work methods change
    the type of equipment used to control exposure changes or
    the type of work being carried out changes significantly.
If you require any further clarification Environmental Essentials E-learning Team would be happy to provide a free telephone / online consultation. To take advantage of this, please email admin@learnbyee.co.uk or call 0800 0542354.